#1 Fundraise on Facebook
Facebook is a great way to fundraise for World Cancer Day because of the reach of your network. Remember, 100% of every dollar raised directly funds research at the Georgia Cancer Center. Imagine the impact if every friend just gave $1.00 for cancer research!
To create a fundraiser on Facebook, follow the instructions here.
Be sure to select the Medical College of Georgia Foundation, Inc. as your nonprofit when you create your Facebook fundraiser.
Enter the amount you hope to fundraise and select an end date.
Next, change your title to "World Cancer Day Paceline Fundraiser."
Update and personalize the text for the question "Why are you raising money?" Include the below copy as well:

I'm asking you to support Paceline for World Cancer Day to help raise money for critical research and survivorship at the Georgia Cancer Center at Augusta University. 100% of every dollar you donate goes directly to the cause. Together, we can cure cancer faster! More information on Paceline can be found on their website, www.pacelineride.org. Thanks in advance for your support!

The last step is to choose your cover photo. You can download and save the below photo to use if you would like.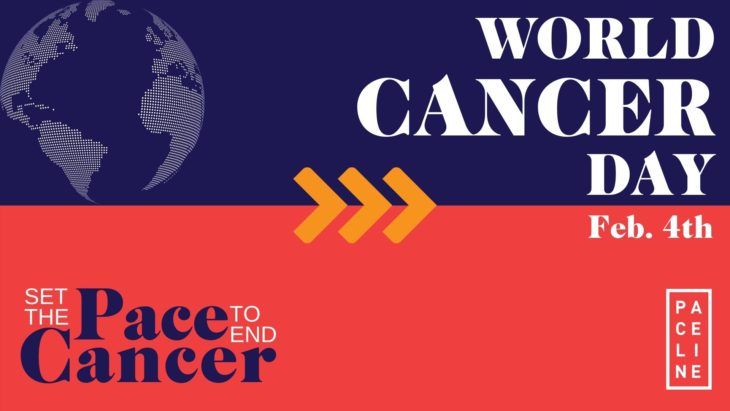 #2 Register for PaceDay 2021
You can fundraise year-round by registering for Paceline as a Rider in our PaceDay 2021 event or as an Unchained Paceliner. PaceDay 2021 is on October 16th, and there is a place for everyone to participate. Please email clong@pacelineride.org if you have questions about registering.
#3 Make a Donation
Not only do all donations go directly to the cause, but also all donations are 100% tax deductible. You can mail donation made out to PACELINE RIDE, 1010 Broad Street, Augusta, GA 30901. You can also make a donation online below.