Dr. Huidong Shi is a cancer researcher at the Georgia Cancer Center. He studies chronic lymphocytic leukemia, a type of blood cancer that affects a lot of people, particularly as they age. Dr. Shi works to discover more effective therapy to treat this disease and help patients who suffer from this disease.
Dr. Shi has been at the Georgia Cancer Center for 10 years now, and like many researchers, understands the necessity for funding.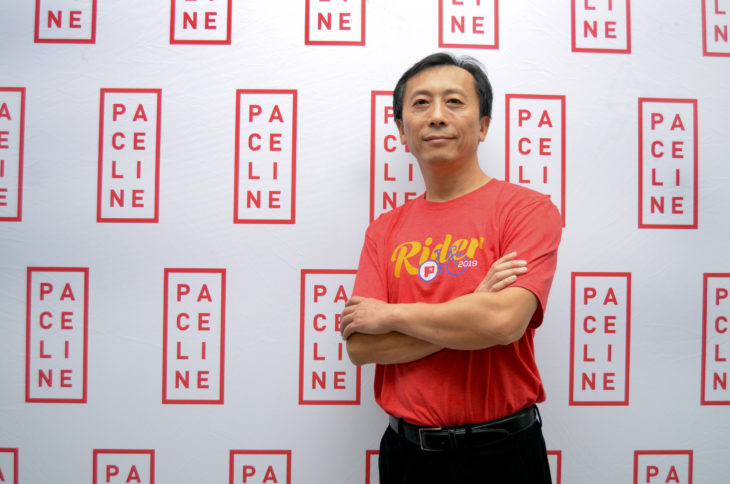 "Cancer research is very competitive compared to other disease. Less than 10 percent of grants submitted get funded. Having additional resources and funding would be great for all the researchers here and all the patients who suffer from cancer because this is a fight that not only involves a portion of people. A lot of people will be eventually impacted by cancer during their lifetime or have family members suffer from this disease, so it's a fight that needs everyone's involvement."
Because nationally funding is so competitive, the need for cancer research funds is concerning for not only the present but also for the future state of cancer research.
"Because a lot of young researchers may not get funding, they may not get into the cancer research field. They may go into other fields, and the future may suffer because there is not enough funding to support younger generation scientists. We will have a gap. We need to really work on getting more funding for cancer research, so we can continue to flow the funding and support more researchers, including those just getting into the field."
Naturally when Dr. Shi learned about Paceline, he knew he had to be involved.
"We're submitting more grants, so were writing more proposals to get funding, so we have less time to write manuscripts, do experiments, and teaching students and fellows. A lot of our time is spent writing proposals to not get funded so that's also frustrating to every cancer researcher. This type of grassroots fundraising effort is helpful. The funding may fund some innovative and high-risk projects that I believe will help us tremendously."
Dr. Shi rode 20 Miles in the Paceline Ride on May 11, 2019. Having never ridden a bike that distance before, he anticipated that the experience would be challenging.
"It was a little challenging because, I never rode 20 miles before this ride. In the beginning I was a little bit worried—I didn't do a lot of exercise before—but it turned out to be a pretty comfortable ride for 20 miles. The route is really nice, beautiful scenery. Hopefully in the future I will be able to ride 45 miles. After the ride, I started doing a little bit more cycling. I think it's good exercise."
As Paceline enters its second year, Dr. Shi encourages more people to ride and fundraise.
"It's for a good cause, it's for good health and it's really a fun event everybody will enjoy. I hope this is going to be a very successful event to last forever. We had a successful first year ride and hopefully next year we get double the riders. I think we all should make an effort. This is also my first ever fund-raising effort. However, asking others for donations wasn't my thing. In the past, when kids brought home fundraising items from school, we just keep the items and paid for it, and never attempted to raise funds. This time, when I used email and the on-line platform to raise funds for Paceline, I got overwhelming support. My colleagues at MCG, my church members, the friends of my friend in North Carolina, and even my classmates in China supported me. I want to thank all of them who supported me. This is very exciting; with technology, we can get a lot of people involved and fight for this good cause."