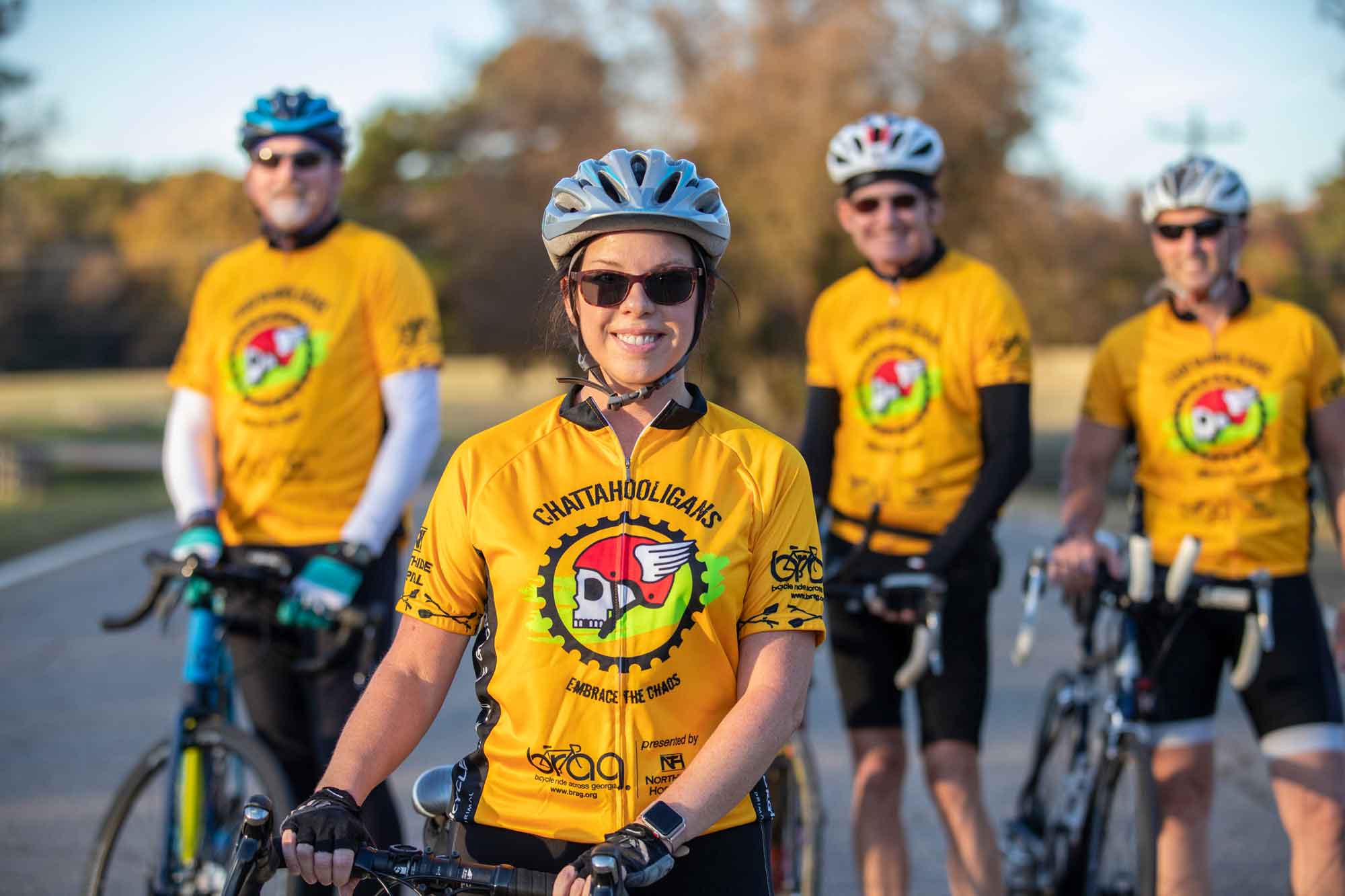 Sara, musician and teacher from Thomson, committed to 100 miles for her first ride to honor those who fight and in memory of those she's lost. Watch her story below for the first person account of her experience in the Paceline.
---
My name is Sara Loki, and I am originally from Thompson, Georgia. I was born and raised there. I am a graduate of Augusta State. I have a Bachelor of Music Degree in double bass performance. I have worked as a professional bass player in the area, also a music teacher, and a mom of a beautiful child, Morgan, who's eight years old. I heard about Paceline about a year ago. I signed up for the 100 mile ride. I had never ridden 100 miles on my bike before, so that became my goal. A century ride 100 mile bike ride.
The ride was so much fun. Okay, it's so exciting to first of all line up at the start line with all of the cyclists around you. Everybody's doing their little warm-up thing, and you can tell the serious riders, and you can tell the folks who are just there to have fun. It's just an exciting energy at the start line. The route itself, the roads were awesome. I'll say that the law enforcement presence was incredible. The rest stops are great. The friendly volunteers who are all there smiling and encouraging you along the way, it was a top notch event. I ride in honor of those people who I know who are out there fighting the fight against it and in memory of those who I've lost to cancer.